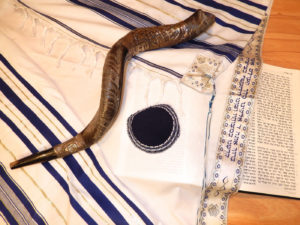 Class schedule is in transition due to Covid-19.
There are on-site Hebrew Classes and a Ladies Group talking about the weekly parashah after Shabbat Services.
Hebrew Classes and Children's Class are available on Zoom.

Contact us for more information.
Hebrew Classes
We offer various levels of Hebrew classes. We have private tutors and classes available for those just learning to read the alef-bet. We also have classes that learn modern conversation Hebrew & grammar and Hebrew from the Siddur, the Jewish Prayer Book. See Kirsten for more info.
Prophecy Class
Is prophecy relevant to today? Are the current events surrounding Israel foretold in Scripture? Shortly after Oneg, we have a prophecy and current events class lead by Elder John. We teach and discuss topics relevant to prophecy and current events in the Middle East. See Elder John for more info.
Children's Classes
Children from ages one to pre-bar/bat mitzvah are dismissed mid-way through the service to the upstairs room. They are separated into Nursery, Pre-school – Kindergarten/1, grades K/1 – grades 3/4, grades 3/4 – grades 5/6, and grades 6/7 to pre-bar/bat mitzvah levels. Youth are dismissed after the Torah reading to the room inside the fenced playground along Oka Rd.
Dance Class
Teach your feet to praise the LORD! We use many traditional Israeli dances during our worship services. We also learn special dances for certain songs and events. Classes are usually held downstairs after all other classes are over. See Katie or Kirsten if you are interested in learning Messianic worship dance.
Shabbat Afternoon Classes
Messianic dance
Instruction available upon request as time permits and instructors' availability. Please see Rabanit Chaiyah, Debra or Katie if interested.
Hebrew Classes (Upstairs)
1:30 
Hebrew 301—Shirim (praise songs) and Liturgy with Rabanit Chaiyah
2:00 
Hebrew 201—Liturgy basics with David
*Note: Knowledge of Hebrew Alefbet is required for both of these classes. If you are a beginner and want to learn the Hebrew Alefbet, or need to review, please see Kayla or Bryan for individual and/or semi-private instruction.
2:30 Downstairs
Study and discussion with John Alonso
3:00 – 3:30
Break and oneg cleanup 
3:30 Downstairs
Movie or study hosted by Gerald Draayer or Rabbi Charlie
4:30
Ladies Bible Study/Discussion (after classes) approx. 4:30p.m. "With One Voice" – Messianic Jewish Commentaries, read and discuss with Savta.Yudit & Kayla Benson