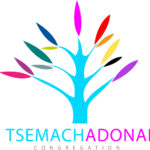 Please fill out the contact form above to get in touch with us!
Our service begins every Shabbat starting @ 10:30am, at 16735 Lark Ave, Los Gatos, CA 95032
Our building is behind Legacy Community Church. Turn onto Oka Road and into the first parking lot on the left, just before the Jewish Community Center.
Additional Contact Information
Phone: (831) 477-7739
Mailing Address: P.O. Box 33174, Los Gatos, CA 95031